Building Homes for Heroes® is an organization known for their commitment and support to our men and women veterans who bravely served our country and were injured in combat. All of this would not be possible if it weren't for our donors.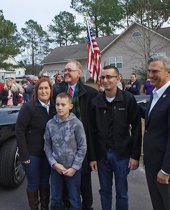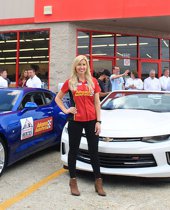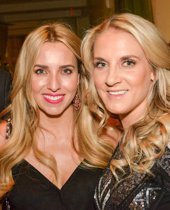 Pictured above are a few of our current attendees from the Building Homes For Heroes® 2019 Honoree Dinner. Tom Greco (top left), CEO of Advance Auto Parts, John and Brittany Force (left center) from Force Racing were some to just name a few. Also in attendance, USMC Sgt. Kirstie Ennis (right center) and Army Staff Sgt. Aaron Hale, (left center) Building Homes for Heroes past home recipients. This year's Honoree Dinner was hosted by Liz Claman, (top right) Fox News.
Thank you to all of our supporters and veterans.
Thank you Truck Hero for being the dinners biggest sponsor.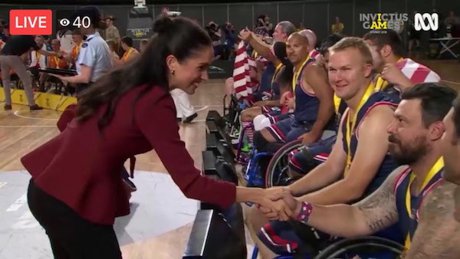 New initiatives are planned for 2019 and will be shared as this year rolls out. One focus is to build continued support and expand outdoor rehabilitation, recreational activities, and team building activities. Above is Meghan, Duchess of Sussex, and Prince Harry congratulating 2018 Invictus Games Gold Medal performer, Army MSG George Vera.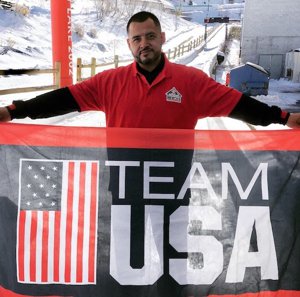 GO TEAM USA!!!
Annual Team Building 2018!