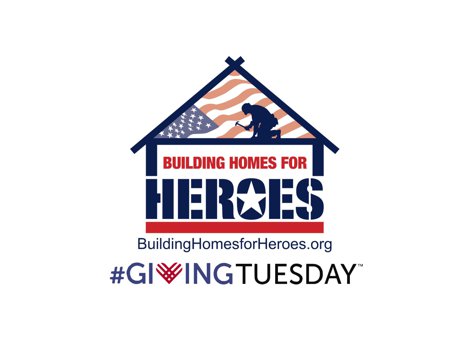 Dear Friends,

Giving Tuesday keeps on giving through December 1, 2018. All donations to Building Homes for Heroes® will be matched dollar for dollar up to $100,000.

The Family Foundation will be matching your donations and helping you make a greater impact in the lives of wounded veterans and their families.
If Giving Tuesday went by too fast, it's not too late! Through December 1, 2018, please consider a donation to Building Homes For Heroes®. You can go to our Donation Page and become a part of The Matching Gift program.

Help change the life of a wounded veteran and their family.
With great appreciation,
The Building Homes for Heroes® Team