Recently I've been visiting with some of the local business owners, learning the back story on their operations and finding out what they love about Durango. There are two very common themes in their responses—the beauty of the area and the goodness of the people. I thought I'd share a few of these with you.
"We just landed here because it was so beautiful. I figured we'd be here a year or so, I'd get my feet under me and we'd figure out where we wanted to be. We never moved--there's everything here." James Moore DDS, Owner, Discount Dental
"It's beauty all around--in the people, in the scenery--everywhere you look there's something beautiful to be found. Earlier this summer I was walking down to the winery. I was on the other side of Main and there were all these people, all these families, and they were talking to the river tripper people, and it smelled like chocolate and the train was coming in and I'm like—'this place is just ridiculous!'
It really is a great town, I love it here." Micki Hassemer, Owner, Sticks and Stones Handmade
"I love the decency and kindness of the people in this area. I came out here from Florida not knowing a soul and not having any family here, so that means a lot to me." Linda D'Andreas, Owner, Hair After Salon
"This town wants you to succeed, and everyone wants to be a part of that, and that's exciting. People come in just to check on you. It all comes back to everybody helping everybody-- if you work hard enough and care about the community, they care back. You can't go wrong." Beau Black, Owner, Bookcase and Barber
"I like its location--it's right in the middle of so much as far as outdoor activities and beautiful scenery. You can go north a few miles and be surrounded by 13 and 14,000 foot mountains where you have summer wildflowers and great fall colors. If you go south or west a few miles you're in the desert or canyon country. There are outdoor activities year-round." Frank Comisar, Owner, Scenic Aperture
Many of the town's approximately 18,000 residents are life long and even multi-generational. However, an increasing number of the 1 million people who come here on vacation each year fall in love with the area and come back to stay. With unparalleled year-round outdoor recreation, award winning restaurants, a four-year college, and over 500 retail shops, Durango has something for everyone. If you are considering making Durango your home I'd love to help make that process as simple and stress free as possible, so let's get together and talk.
Click Here to View Recently Reduced Properties!
Durango and Bayfield CO Homes For Sale Ellie Flake. I offer professional, personalized services for buyers and sellers and specialize in rural and agricultural properties. Contact me for real estate information in Durango, Bayfield, Ignacio, Mancos, CO and surrounding areas. Ellie Flake 775-761-0451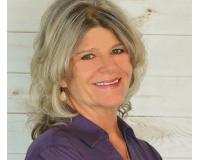 I have enjoyed investing in real estate over the past few years, and recently took the steps to obtain my real estate license. I enjoy helping buyers, sellers and investors with all aspects of their r....