Seems like this time of year people are more inclined to exhibit these tendencies. Sadly, sometimes they fade as we get engrossed in the logistics of our everyday existence. I met an amazing individual yesterday that left me with such a feeling of love and gratitude that I want to share it. I was at Walmart ringing the bell for the Salvation Army. A kindly looking gentleman approached, said "How ya' doing kiddo?" and commented on the size of my bell. (When La Plata County Cowbelles ring a bell, it's a BELL!) We exchanged pleasantries and he entered the store to make his purchases. Before too long he was back with a cart full of beautiful flowers. I asked who the lucky ladies were. He explained that he goes various places in town to collect the flowers, then delivers them to residents of care centers. Every week. It all started a few years ago when his daughter-in-law was in a care center dying of cancer. After she passed, he just continued the practice. I really wanted to take a picture of him with that cart full of flowers, but somehow it didn't seem appropriate to ask--I could sense he wasn't someone who seeks recognition for what he does, I don't even feel like I should put his name here. He told me that he was 75, that he'd lived a good life and anything from here on out was just gravy. We visited a while longer before he went on his way. He is probably unaware of the powerful impact he had on me--I certainly intend to take the opportunity to associate with him more.
Too often we forget the influence our simple actions can have on others. Just his friendly greeting of "How ya' doing kiddo?" made my day. A smile and a few kind words are things we all can give, at Christmas and always.
Durango and BayfieldCO Homes For SaleEllie Flake.I offer professional,personalized services for buyers and sellers and specialize in rural and agricultural properties. Contact me for real estate information in Durango, Bayfield, Ignacio, Mancos, CO and surrounding areas. Ellie Flake775-761-0451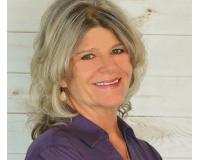 I have enjoyed investing in real estate over the past few years, and recently took the steps to obtain my real estate license. I enjoy helping buyers, sellers and investors with all aspects of their r....