Whether it's cheering the home team's victory or enjoying a solitary ride through the forest, odds are good you'll find your niche in Bayfield, Colorado. People are drawn to the family friendly, small town feel, and with good reason. Bayfield offers a range of appealing housing options, from in town lots to rural acreage. Local businesses provide a nice variety of dining venues and services. The moderate climate, with four distinct seasons, appeals to outdoor enthusiasts, and recreational opportunities abound. Fourteen thousand foot mountain peaks, pristine lakes or desert canyonland are all accessible within a short drive. Actually, some of those pristine lakes you have to hike or ride your horse to, but it's a short drive to the trail head😊
The sense of community is readily apparent, and an immense amount of volunteer effort goes in to annual events like Bayfield Heritage Days and a 4th of July celebration that draws visitors from far and wide. Awarded the Best Small Library in America in 2014, the Pine River Library District serves the community with an ever expanding menu of programs and services. The Upper Pine River Fire Protection District works behind the scenes between calls and training to serve the needs of residents with everything from free blood pressure checks to smoke detector replacement. The schools enjoy strong support from the community, and the varsity football team is building high hopes for another state championship in 2017.
Now is a great time to make Bayfield, Colorado, your home. Check out property listings that have recently been reduced, and let's get you in that new home soon!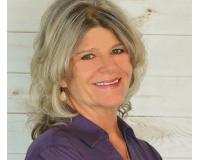 I have enjoyed investing in real estate over the past few years, and recently took the steps to obtain my real estate license. I enjoy helping buyers, sellers and investors with all aspects of their r....