I enjoyed two days in Pagosa Springs at the Water Information Program. I know it's a weak pun, but by the time we finished my head was swimming!
Colorado Supreme Court Justice (retired) Gregory Hobbs presented an overview and historical background of Colorado water law, dating back to the 1800's. His knowledge of and passion for this subject is very evident.
Presenters from each agency that has anything to do with the acquisition, administration or use of water rights also provided their perspective and valuable information.
From the first water rights established in the state to the Executive Summary of the Colorado Water Plan, which anticipates the population nearly doubling by 2050, tireless effort has been and will continue to be expended to safeguard this most precious commodity. From the Executive Summary: "Never before has Colorado experienced this type of momentum regarding water issues. We are galvanized by our challenges: drought, wildfire, flooding, climate change, and unprecedented growth. And we are energized by our capability: hundreds of meetings, thousands of participants, tens of thousands of comments, and the political will of our Governor and our General Assembly. If we are wise stewards of our water resources, Colorado has enough water to meet our state's future needs." Having an adequate supply is only one aspect to be dealt with--the water has to be delivered where it's needed. "Seventy to 80 percent of Colorado's water falls west of the Continental Divide, while 80 to 90 percent of our population resides east of it. Twenty-four tunnels and ditches move an annual average of 500,000 acre feet from the western slope to the eastern slope ." (Executive Summary Colorado Water Plan)

With the Colorado, the Platte, the Arkansas and the Rio Grande all having their head waters in the state, it is not only the needs of Colorado at stake. Nineteen other states and Mexico depend on water that originates in Colorado, and this distribution is regulated through interstate compacts.

The passage of time has born out the truthfulness of the statement "Whiskey is for drinking and water is for fighting!" So much so that Montezuma county has created an Agriculture/Water Deputy position to help enforce water laws and diffuse situations between water users before they come to blows, or resort to shooting. (Ya, that still happens) To date, they are the only department in the state to have this position, but it is not unlikely that others may follow suit.
Use the links below to access more information on Colorado water law and use.
https://www.yourwatercolorado.org
Durango and Bayfield CO Homes For Sale Ellie Flake. I offer professional, personalized services for buyers and sellers and specialize in rural and agricultural properties. Contact me for real estate information in Durango, Bayfield, Ignacio, Mancos, CO and surrounding areas. Ellie Flake 775-761-0451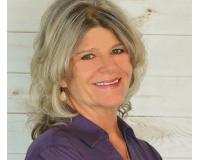 I have enjoyed investing in real estate over the past few years, and recently took the steps to obtain my real estate license. I enjoy helping buyers, sellers and investors with all aspects of their r....