It's hard to believe another year has flown by! Regardless of disbelief, 2018 is upon us. For some it will be a year of big changes, for others it may mean getting more settled in. It seems a common practice to lament the past and things that might have been. With a new year looming, I hope that you will remember this simple automotive example--the windshield is much larger than the rear view mirror for a reason. It's okay to glance back at where we've been, especially if we learn from mistakes. Focusing on what's ahead is much more important and productive! Peter Drucker tells us "The best way to predict the future is to create it."
The power is within you--get out there and do it!
May 2018 be your healthiest, happiest, and most prosperous year yet!
Durango and Bayfield CO Homes For Sale Ellie Flake. I offer professional, personalized services for buyers and sellers and specialize in rural and agricultural properties. Contact me for real estate information in Durango, Bayfield, Ignacio, Mancos, CO and surrounding areas. Ellie Flake 775-761-0451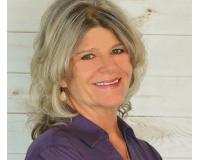 I have enjoyed investing in real estate over the past few years, and recently took the steps to obtain my real estate license. I enjoy helping buyers, sellers and investors with all aspects of their r....