Most people think of Vallecito Lake as a summer destination, but this friendly community loves to have fun year round. If you're looking to expand your holiday reveling, Vallecito is only a short drive from Durango or Bayfield. You've heard of Christmas in July, but up here you'll see fireworks in December, along with a kids party with Santa, a Poker Run, a Pancake breakfast and more. The links below will give you all the info you need to discover how the folks at Vallecito conjure up Christmas spirit!
http://www.vallecitolakechamber.com

http://www.lakehousevallecito.com/

Durango and Bayfield CO Homes For Sale Ellie Flake. I offer professional, personalized services for buyers and sellers and specialize in rural and agricultural properties. Contact me for real estate information in Durango, Bayfield, Ignacio, Mancos, CO and surrounding areas. Ellie Flake 775-761-0451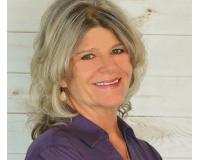 I have enjoyed investing in real estate over the past few years, and recently took the steps to obtain my real estate license. I enjoy helping buyers, sellers and investors with all aspects of their r....