If you haven't already, get your comments on the Land Use Code Revision in. The comment meetings have been well attended, but we still need to take the time to send in written comments. The most startling thing I learned from the last meeting (I ended up having to leave before it started, but got the report from my hubby) is that the code was not even written by residents of the county, but by a contracted firm. Charly Minkler's proposal makes more sense than anything else I've heard--start at the district level and work up. To me that seems way more logical than imposing something from the top down that was created by people who don't even live here.
Below are some options for submitting your comments, and you can always do it the old fashioned way and hand deliver them.
Email: NewCode@co.laplata.co.us

Project Page: bit.ly/landusecode
Call: 970-382-6365
https://www.surveymonkey.com/r/LUC_comments

Durango and Bayfield CO Homes For Sale Ellie Flake.I offer professional,personalized service for buyers and sellers, and specialize in rural and agricultural properties. Contact me for real estate information in Durango, Bayfield, Ignacio, Mancos, CO and surrounding areas. Ellie Flake 775-761-0451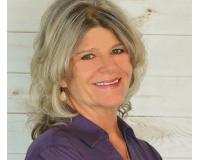 I have enjoyed investing in real estate over the past few years, and recently took the steps to obtain my real estate license. I enjoy helping buyers, sellers and investors with all aspects of their r....