Lifelong resident or first time visitor, you'll enjoy taking a behind the scenes look at local businesses and civic leaders on your community website. You can see the latest news, events, deals and promotions, as well as post reviews of the neighborhood and businesses. If you would like to be interviewed and featured on the site let me know--it is FREE! We realize that it's the people that make Bayfield what it is, so we love to feature individuals, families and community groups as well! See for yourself why people love the family-friendly small town atmosphere that is Bayfield, CO.
Click HERE for Parkbench Bayfield CO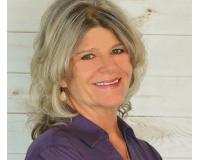 I have enjoyed investing in real estate over the past few years, and recently took the steps to obtain my real estate license. I enjoy helping buyers, sellers and investors with all aspects of their r....